A perfectly composed duo of duets with two exquisite full-blooded dancers.
 TOUR DATES 2019
APAP NYC January 6th 13.30 and 19.30 Salvatore Capezio Theatre at Peridance
TOUR  DATES 2018
10 February 2018 Malmö Stadsteater HIP
21 February  2018 Storan Göteborg with POTATIS Ana Laguna and Mats Ek
2 – 4 March, at Dansens Hus in Stockholm
2 April Köttinspektionen Uppsala,
23 May De Geerhallen Norrköping
2 October Boden,
3 October Älvsbyn,
 4 October Arvidsjaur,
 16 October Haparanda,
 17 October Övertorneå,
 18 October Pajala,
 19 October Överkalix
24-25 October Suzanne Dellal Center Tel Aviv
4 November Dansens Hus Stockholm
 Survival Kit  a double bill by Sharon Fridman and Martin Harriague  under the leadership of Charlotta Öfverholm performed solely by artists over the age of 45. Live music composed by Idan Shimon and performed by Lauri Antila and James Friedman
LIGHT HOUSE
Israeli choreographer Sharon Fridman who has created several prizewinning choreographies worldwide is creating a new piece for Age on Stage, a duet that pushes the borders both physically and emotionally. The piece represents an ongoing search; a search for a path, a search for balance. Live music composed by Idan Shimoni.
BEAUTY AND THE BEAST
French Martin Harriague is an upcoming choreographer who with Beauty and the Beast won the prestigious Scapino Production Prize at the Hanover International Choreography Competition 2015, Germany.
Once upon a time… A new, hilarious and heart-breaking version of the world-famous fairy tale originally written by French novelist Jeanne-Marie Leprince de Beaumont revisited by Martin Harriague,
  Photo: Håkan Larsson
THE PROJECT AGE ON STAGE
A project created by Charlotta Öfverholm, presenting maturity on stage and questioning the norms concerning age and bodies in the field of dance. This project creates and presents international productions with dancers over 45 by well known choreographers, workshops for people over 65, festivals and seminars on the subject. Age on Stage is the Swedish part of the European project "Dance on, Pass on, Dream on" including nine dance companies and institutions in eight different countries in the EU.
Following the success of the festival Fucking Burn It – Age on Stage in 2015:
After 25 years they have nothing more to prove. Only the strong longing to be themselves, to mold what means the most – to shake the world wordlessly, bottomless and carefree. And they fucking burn for it!
MORE INFORMATION
Technical director Tobias Hallgren, tobias@lumination.se +46 709 743608
Artistic director Charlotta Öfverholm, info@jusdelavie.org +46 705 667939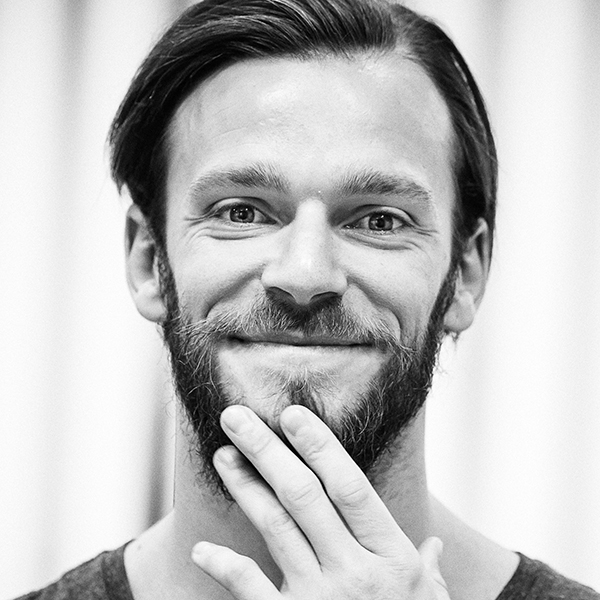 MARTIN HARRIAGUE  Choreographer 
Born in 1986 in Bayonne, France. Joined the Malandain Ballet Biarritz Junior (France) in 2007, Ballet National de Marseille (France) in 2008, and Noord Nederlandse Dans (Netherlands) from 2010 until 2013. Joined Kibbutz Contemporary Dance Company in September 2013.
Martin has worked with Itzik Galili, Emmanuel Gat, Roy Assaf, Andrea Miller, Keren Levi, Stephen Shropshire, Frederic Flamand, Thomas Noone, Reut Shemesh. In parallel to his dancing career, he is choreographing his own work and composing his own music. His work has received international recognition and awards in competitions Stuttgart and Hanover as well as in Copenhagen. He has created for Ballet National de Marseille, Noord Nederlandse Dans, and is now creating for KCDC. He will choreograph for Scapino
SHARON FRIDMAN Choreographer 
The dancing knowledge of Israeli artist (Hadera, 1980) is made up of Israeli folklore, contemporary dance and classical ballet. He settled in Madrid and is the current director of his group Compañía Sharon Fridman (former Projects in Movement).
He danced with Ido Tadmor Dance Company, Tel Aviv, Kibbutz Contemporary Dance Company, the Vertigo Dance Company and various projects for the effervescent Suzanne Dellal Center Israel. He started as a choreographer with Phrasal group, and the plays Covered red (2000), Anna (2001) signature are Waiting (2003), The Creation (2004), Play Boy (2005), Carlos & Me (2007), Q Project (2008), Shakuff (2010), Al menos dos caras (2011), ¿Hasta dónde…? (2011) and Rizoma (2012), a joint production with Paris Quartier d'étè Festival which was performed at Les Invalides in Paris with 70 dancers and 10 cellists. In 2008, Other works by Dance Lines, Royal Opera House of London under the artistic direction of Wayne McGregor. Choreoroam '09, Zagreb (Croatia), Bassano Opera Estate Festival in Grappa (Italy). He has won several awards such as the Alicia Alonso ICC´2012 prize (Fundación Autor – The Cuban National Ballet), for the duet ¿Hasta dónde…?, the award for best contemporary dance proposal in the International Dance and Theatre Fair of Huesca 2011, for Al menos dos caras, the first prize and the audience award in the Choreography Contest Burgos-New York 2011, for ¿Hasta dónde…? too, five awards in the 2007 Choreography Contest of Madrid including the second prize for best choreography and audience award, for Carlos & Me, and the third prize in the Hannover Choreography Contest for the same play.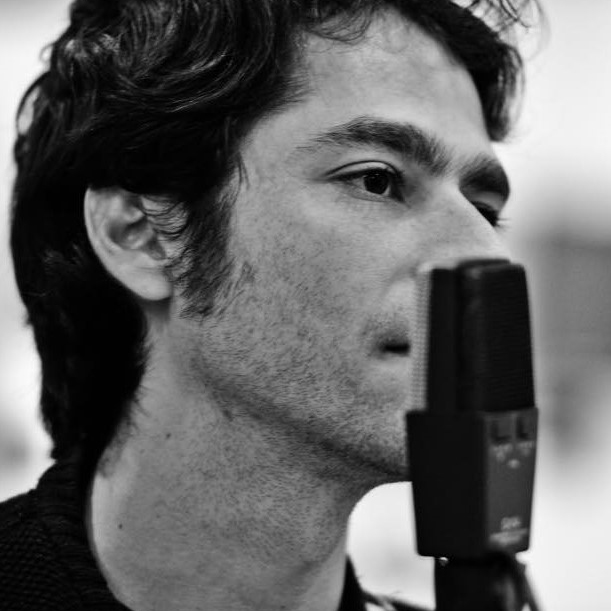 IDAN SHIMONI Composer 
Idan Shimoni is an Israeli musician, composer and sound designer. He plays mainly piano and guitar, and works with sequencers, synthesizers and programming to produce electronic music. His creations are often expressed by using a combination of vocals, instruments and electronic music.
Shimoni is the singer and songwriter of the band "Danski" who released their third album in 2016 (a musical collaboration with the musician Ofer Smilansky) and performs live shows since 2008 with various musicians and dancers. His last show "White Black Noise" is a duet for piano and two computers, with the pianist and electronic artist Yehezkel Raz. Idan found a deep artistic connection in working with dancers and he composes music for dance companies and choreographers around the world. In the latest project, All ways by Sharon Fridman, he is both the musical composer and performing live on stage. This show won the Audience choice award for best dance show at the Huesca International Theatre and Dance Fair in 2016. 
Original compositions: Private by Abigail Rubin – Intima Dance Festival 2007, Gindaur by Artour Astman – Klipa Theater 2012, Mr. Nice Guy by Anat Grigorio – Israel Festival 2013, Hevel by Rachel Erdos – Curtain Up Festival 2013, On The Edge by Anat Grigorio – Israel Festival 2015, Stable by Sharon Fridman 2015, All Ways by Sharon Fridman 2016.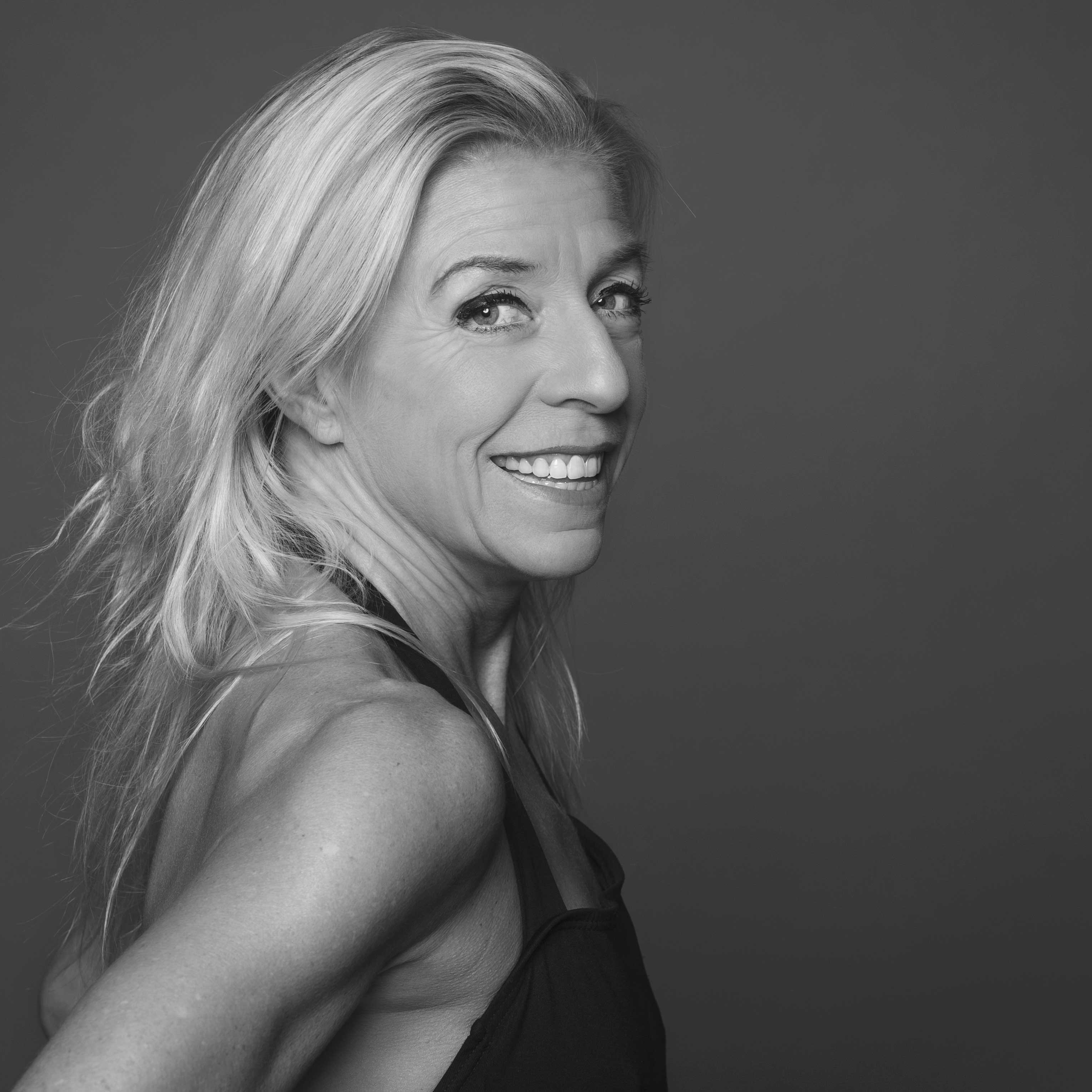 CHARLOTTA ÖFVERHOLM Artistic director, Performer
Since the start of Compagnie Jus de la Vie 1995, Swedish Öfverholm has created over 25 productions, which have toured all over Europe, North and South America and Africa. Her work is physical dance theatre with depth, irony, brutality and humour.
Öfverholm graduated from Balettakademien, Alvin Ailey ADC (NYC), is a theatre graduate of UCLA in Film/TV/Video and from The Lee Strasberg Theatre Institute (LA). She has a background as dancer with numerous companies such as DV8 Physical Theatre/Lloyd Newson, Bill T. Jones/NYC, Sean Curran /NYC, Complexions/ NYC, Farm in the Cave/Viliam Docolomansky/ Prague, Roberto Galván/ Tanzcompagnie Giessen, Joseph Tmim /Toláda Berlin, Ramon Oller/ Metros Barcelona, Robert Poole/ Ballet Linz, Cie Corinne Lanselle in Paris, Dorte Olesen and Richard Turpin at the Royal Dramatic Theatre and Björn Elisson Kompani in Stockholm among others.
Lead roles include Shakespeare's Hamlet (Landestheatre Linz by Robert Poole), Alice in Alice in Wonderland (Stadttheater Giessen by Roberto Galvan), and Lola in Lola and Mr Talk at Divadlo Archa (by Jan Kodet) for which she was nominated a Thalia Prize at the National Theatre in Prague CZ 2005. She performed in musicals like Cabaret at the Royal Dramatic Theatre and Leva Livet at Chinateatern, Stockholm. Charlotta choreographs commissioned works for companies such as Norrdans/SW, Vertedance Prague/CZ, Ballet Linz/AU, Tanztheater Münster/DE, Folkoperan/SWE and Gothenburg Dance Company/SWE. She has choreographed films and documentaries for Swedish Television among them Holiday and Bortkopplad by Anna Duell and Gunstlingen by Astrid Ohlsén. Coordinates and programmes for Balettakademien's International Summer festival since 2005. Created Fucking burn it – Age on Stage 2015, a big festival about age and dance. Seminars, performances, films, workshops with mature dancers from all over the world.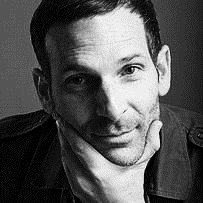 RAFI SADY Dancer 
Had his dance training at Bat-Dor Beer-Sheva/Tel-Aviv dance school. He was a member of the Cullberg Ballet for 14 years where he danced many lead roles, as Carabosse in Mats Ek's Sleeping Beauty, Don José in Mats Ek's Carmen and Romeo in Birgit Cullberg Romeo and Juliet. 
He worked with many world known choreographers: Ohad Naharin, Jirí Kylián, Christopher Bruce, Oscar Araiz, Rudi van Dantzig, Didy Veldman, Robert North, Kenneth Kvarnström, Carolyn Carlson, Örjan Andersson, Cristina Caprioli.
Previously, he was a soloist in the Bat-Dor Dance company and principal dancer in Ballet du Grand Théâtre de Genève for 7 years. He has made guest appearances with Het National Ballet in Amsterdam, the Royal Swedish Opera and soloist Company Stockholm 59° North in the USA and Finland.
In 2009 he toured with Cristina Caprioli with Cicada Remix and helped Mats Ek instructing Danza Contemporánea de Cuba Casi Casa in Havana, Cuba, and The Sleeping Beauty in the Zurich Ballet. In the winter of 2010 he danced in Orphée directed and choreographed by Mats Ek at the Royal Opera in Stockholm, and the Royal Dramatic Theatre in Stockholm with The Tempest 2010/11. 20012/13 he was assisting Mats Ek with his latest creation for the Royal Swedish Ballet with Julia & Romeo, 2013 he was teaching Mats Ek's Carmen to Sylvie Guillem and the Tokyo Ballet. 2014 Rafi taught The Sleeping Beauty to the Nederlands Dans Theater (NDT). In 2015 he taught Mats Ek's Swan Lake for the Royal Swedish Ballet. Working with Stockholm 59° North on Mats Ek's pointless passengers (meningslösa hagar). Rafi has been invited to participate in many performances and galas around Europe, USA and Israel.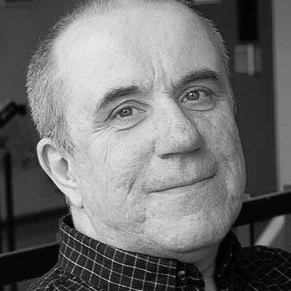 LAURI ANTILA Musician – double bass 
Lauri Antila is a versatile musician who plays classical, jazz and different styles of folk music. He both arranges and composes music. Antila recieved his classical contrabass education at the Music Conservatory in Helsinki and took master classes with prof. Frantisek Posta (Prag). Studied Jazz with Reggie Workman (NY) and Niels-Henning Ørsted-Pedersen.
He often works with solo vocalists. Lauri has performed in many musicals and composed and played music for, amongst others, The Finnish National Theatre, the Royal Dramatic Theatre (Dramaten), Stockholm City Theatre (Stadsteatern), Riksteatern (the Swedish national touring theatre), SVT Drama, The Romeo & Julia choir and did a duet show with the mime artist Branch Worsham called Box of Stories. Lauri is a member of the Klezmer group Sabbath Hela Veckan (Sabbath All Week Long). He has an ongoing collaboration with Charlotta Öfverholm and created music for Kody Zivota – tha last forecast, Les Vieux, Pas de deux sans toi and How come?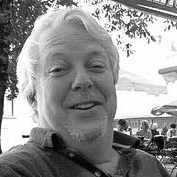 JAMES FRIEDMAN Musician violin, piano, voice
Studied at the Berklee College of Music in the USA. Worked with Trumbernech Mimes, Kaboodle Theater company and the german theatre group Scherbenteater. Created Troubleshooter and Members Only with Johnny Melville. Jimmy is one of the founders of the Klezmer group Sabbath Hela Veckan ( All Week Long).
He has composed music for productions as Schneider & Schuster at Pistolteatern. He co-wrote the music for Kritcirkeln (The Caucasian Chalk Circle) at Stockholm City Theatre (Stadsteatern) and Sprängdeg och tulpaner for Jordcirkus. Jimmy has performed with artists as Jango Edwards, Laurie Anderson, Pigeon Drop and participated in the production of