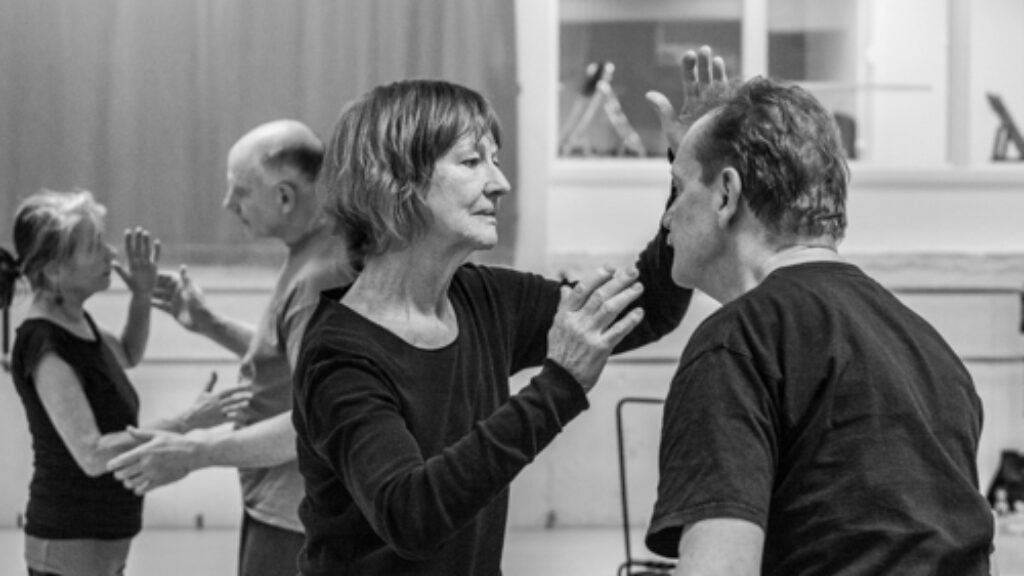 Workshops and classes
PROFESSIONAL TRAINING/ Contemporary classes and workshops for professional dancer
Charlotta Öfverholm teaches modern classes for professional dancers and for schools with professional educations. See calender for updated schedule and description below.
Class description modern classes:
Charlotta Öfverholms modern class is formed by her background both as a highly technical dancer and as an actress and former DV8 Physical Theatre member. Starting with a physical and technical warm up with both floor work and barre, followed by choreographic phrases and variations, where dynamics changes from power to more lyrical movements.
AGE ON STAGE 65+/ Workshops for anyone over 65 years
Since 2016 she is giving workshops for anyone who are interested over 65 years of age.
Charlotta has created a unique form of working with movement and creativity no matter your age or who you are. The workshop requires no prior dance experiences and is adjusted after the group, at the same time as it challenges the individual. The workshop is about exploring movements in our own body and how we can express ourselves through it. We work both on a physical level with warm up and exercises as well as on a creative level with improvisations, text and music.
Upcoming workshops 65+:
Balettakademien 25 November 12.00-15.00
https://www.folkuniversitetet.se/kurser-utbildningar/dans-musik-teater/dans/jazzdans/stockholm/24724/?bpid=50170